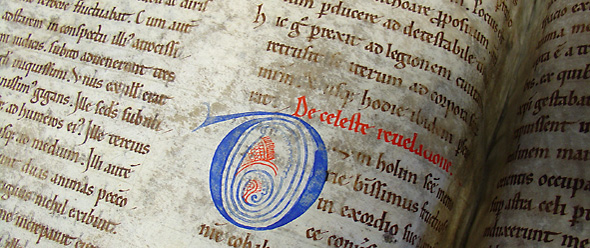 NEDCC's Preservation Workshops and Webinars
After taking this workshop, I will be able to properly identify my institution's collection of prints. I will be able to teach other members of my staff to appreciate the processes behind making prints. Our library has a number of books containing prints that no one was able to identify.
— Identification and Care of Prints Workshop participant
My institution has 30,000 documents. This program helps further my knowledge of basic paper repair and allows me to make simple repairs that the museum otherwise could not afford.
— Basic Paper Repair Workshop participant
Because the webinar has no travel, hotel, or other expenses, it was more economical than to attend a seminar in person. The quality of information given and of the presentation is high, and it allows the exchange of ideas between professionals.
— Care and Handling of Photographs Webinar participant
This webinar will help to preserve our photo collection by giving us the information we need in order to do it correctly, which in the long run will save time and money. I will immediately start to identify our "problem" photos and take steps to better preserve them, and then will start placing the rest of our collection in the proper containers for storage. I will also study cold storage options to see if that's something we can pursue.
— Care and Handling of Photographs Webinar participant
Since digitization is the hot topic in archives, and since the recent archival program I graduated from did not address digitization, having reputable, affordable educational resources like this is a boon to professionals who wish to keep abreast of practices and issues. This course is my entry into understanding digitization. Particularly, I came into this webinar not understanding how institutions authenticated digital information accessed by consumers. Now I know.
— Fundamentals of Digitization: Sustainable Digital Collections Webinar participant
We are deep in our planning process for a large scale digitization project for the art we keep in our corporate archive. For the most part, this session really just confirmed that we're on the right track in terms of the broad scope of what we're planning and considering as we move forward. NEDCC is such a great resource and one that we trust, and so it's reassuring that our process thus far has been in line with what was taught in this course.
— Fundamentals of Digitization: Introduction to Image Capture Webinar participant
Digital Directions Conference 2012, Boston
Having access to so many expert faculty in a range of project-related areas allowed me to gain a great deal of knowledge in a short time, have a better grasp on key issues to consider when working toward the development of successful digital projects, and feel as if I could contact people at other institutions for support and guidance. This was very valuable to me as a one person shop.
— Digital Directions 2012 participant
This was one of the best conferences I've ever attended, in terms of the information I'm taking away with me and how it will impact my work and my institution and its users. One specific example is that the concept and practice of metadata is not as off-putting to me as it was before. I think my belief that metadata had to be done in a certain, complete, perfect, and highly technical way was holding back my digitization efforts - and I'm a cataloger so I love metadata! Through Digital Directions I learned there are a variety of accepted options and levels for metadata. Another example is that learning about the technical specs others are using for scanning will help my institution to make decisions.
— Digital Directions 2012 participant
Conservation Treatment of Art on Paper
I received the charcoal drawing today. The drawing is beautiful, your work superb! Thank you so much for your efforts and more importantly, your care.
— Conservation Client
Book Conservation
Thank you so much for the beautiful work done on our church record book. When we delivered it to the Pastor, he was so touched and in awe of the final product. You made everything so easy for us! Thanks you for your kindness and patience. It has been a wonderful pleasure to work with you.
— Conservation Client
Digital Imaging

It was so interesting to replace our old, inhouse-produced flatbed scanner photos with the new NEDCC professional-quality photos today, such a change in tonal quality. Like magic the old image morphed into the new one as I replaced each in the public viewing software, quite dramatic! And to make things even better, a new patron just ordered the first four photos for publication in a forthcoming book.  
— Ann Olszewski, Preservation Manager
Cleveland Public Library


Just a note to thank you and all the others at NEDCC involved in the imaging and replication of my map of the Ammunition Train's route in Europe during World War I. The replica's quality is stunning; the digital images will allow me to share the map's information with other researchers and descendants. More importantly, both the replica and the digital files make it more likely that the map and the story it represents will survive the coming years as a lasting reminder of the role my grandfather and others in the unit played in The Great War. From the outset, I've been delighted with the professionalism and helpfulness of everyone I've encountered at NEDCC, and consider myself fortunate to have had the opportunity to work with you.
— Imaging Client