Class 12: Disaster Planning
Short History: Hurricane Katrina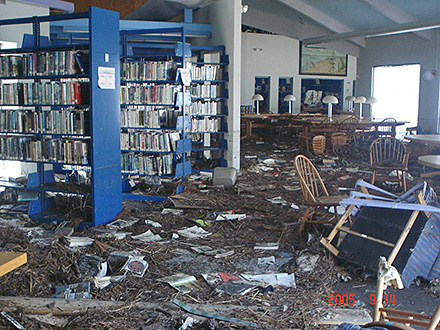 View of destruction in the main reading room of the Biloxi (Miss.) Public Library after Hurricane Katrina. Photo taken on Sept. 14, 2005.
© Christine Wiseman, The Georgia Archives
To download 72dpi photo, right-click or control-click on the photo
and select "save link..." or "download link..."