Class 3: Structure and Deterioration of Paper-based Materials
Component Materials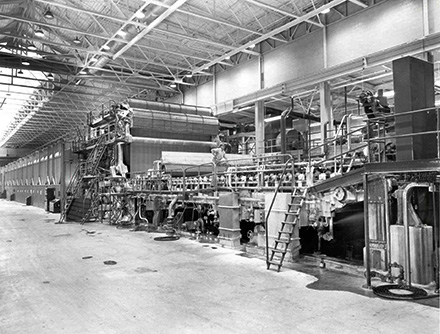 Early fourdrinier in a U.S. paper mill, circa 1920s. The mass production of paper reduced the cost but affected the permanence of the product.
© Robert C. Williams Paper Museum, Georgia Institute of Technology
To download 72dpi photo, right-click or control-click on the photo
and select "save link..." or "download link..."