Class 3: Structure and Deterioration of Paper-based Materials
Component Materials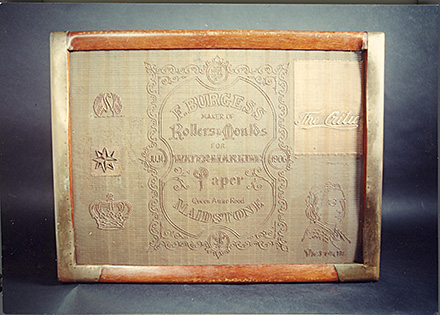 Watermark paper mold. Watermarks can provide valuable information to the archivist or paper historian.
© Robert C. Williams Paper Museum, Georgia Institute of Technology
To download 72dpi photo, right-click or control-click on the photo
and select "save link..." or "download link..."