Class 4: Structure and Deterioration of Multimedia Materials
Photographic Film—Still and Motion Picture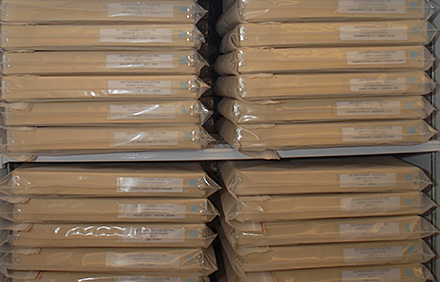 Moisture indicators inside plastic bags help monitor relative humidity in a freezer holding nitrate negatives.
© University of South Dakota Archives and Special Collections, I.D. Weeks Library
To download 72dpi photo, right-click or control-click on the photo
and select "save link..." or "download link..."