Class 4: Structure and Deterioration of Multimedia Materials
Photographic Film—Still and Motion Picture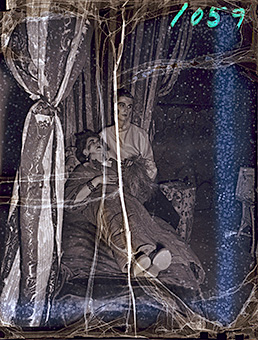 This scan of a negative in advanced-stage decay (vinegar syndrome) shows channeling, buckling, and bubbling throughout. The support and binder materials have separated.
© University of South Dakota Archives and Special Collections, I.D. Weeks Library
To download 72dpi photo, right-click or control-click on the photo
and select "save link..." or "download link..."