Class 6: Collections Care
Collection Maintenance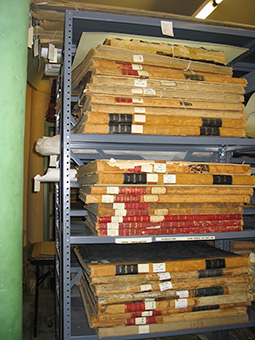 Large, heavy books stacked too high can be damaged during retrieval and replacement. Make sure a clean surface is nearby on which to place the large volumes.
© Northeast Document Conservation Center
To download 72dpi photo, right-click or control-click on the photo
and select "save link..." or "download link..."