Class 6: Collections Care
Collection Maintenance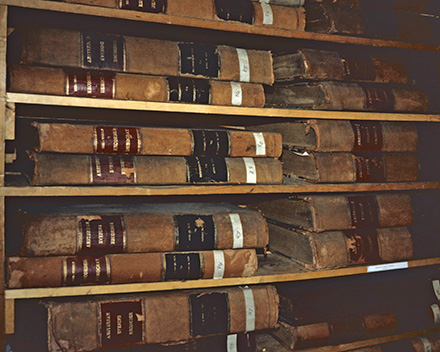 Stack large, heavy books no more than two or three high to make them easy and safe to retrieve. Unfortunately, these books are shelved on unsealed wood.
© Northeast Document Conservation Center
To download 72dpi photo, right-click or control-click on the photo
and select "save link..." or "download link..."