Class 8: Treatment Options
Before and After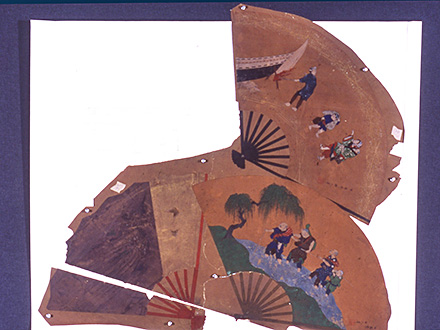 Japanese decorative fans, before treatment. Eighteen Japanese decorative fan paintings had been mounted on the ceiling of the Japanese Room of the Longfellow House in the late 19th century, when coal-fired furnaces were in use.
From the collection of the Longfellow National Historic Site, Cambridge, Mass.
To download 72dpi photo, right-click or control-click on the photo
and select "save link..." or "download link..."