Are you fundraising for a conservation treatment, digitization, or audio preservation project, or other preservation activities?

NEDCC offers the Crowdfunding for Preservation program to help our clients spread the word about their active fundraising initiatives. We can help boost promotion of these efforts by posting pending projects on this page, linking directly to the institution's donation portal, and by sharing widely on social media and via E-News Announcements.
LEARN MORE about how to participate in NEDCC's Crowdfunding for Preservation program.
---
Browse Current Crowdfunding Projects
BLUE HILL OBSERVATORY AND SCIENCE CENTER
Milton, Massachusetts
CROWDFUNDING PROJECT:

Blue Hill Observatory
Historic Climate Record Books
1885-1950s

The non-profit Blue Hill Observatory and Science Center, a National Historic Landmark located atop Great Blue Hill in Milton, Massachusetts, was recently awarded a "Save America's Treasures" (SAT) grant, sponsored by the National Park Serviceand administered by IMLS, to preserve many of their historic climate resources.

In support of this project, the Observatory is seeking $65,000 to fulfill the obligation to raise matching funds for our SAT grant to completely digitize, conserve, and properly store their hand-written climate record books, which date from 1885 to the 1950's.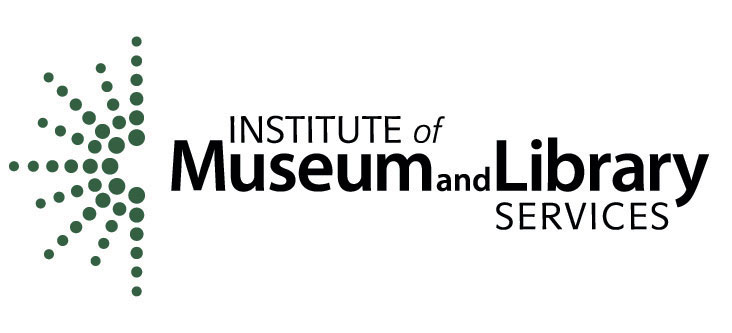 This grant, which will be administered by the Institute of Museum and Library Services, requires a 1:1 match for the project. The volumes contain irreplaceable information from the early decades of the Observatory's climate record, the longest running, most homogenous climate record in North America. The grant project will enhance its accessibility for science and education. Climate action through scientific data dissemination is essential and beneficial both locally and globally!
Blue Hill Observatory Climate Records - Preservation and Accessibility
The United Nations' World Meteorological Organization has recognized Blue Hill Observatory as a Centennial Observing Station because of the long-duration and high quality of their climate record. With digitization through the SAT grant, researchers and scientists worldwide can make ready use of Blue Hill Observatory data while limiting handling of the fragile historical books, which will be housed in new custom archival boxes. This climate record is also a focus of Blue Hill Observatory's STEM educational programming. The Observatory serves roughly 4,000 adults and 4,000 students each year, and complete digitization of these materials will enhance the use of this data throughout their STEM educational offerings.
The digitization and conservation of Blue Hill Observatory's handwritten climate record books—a true scientific and historic treasure—has never been more important than today with climate change and extreme weather events requiring immense research.
LEARN MORE: Blue Hill Observatory Climate Record Books Project


DONATE to the Blue Hill Observatory Climate Records Crowdfunding Project
---
WASHINGTON STATE UNIVERSITY VANCOUVER LIBRARY AND SPECIAL COLLECTIONS
Vancouver, Washington


CROWDFUNDING PROJECT:

James E. Carty Dictabelt Digitization Project
Washington State University (WSU) Vancouver's Library Archives and Special Collections is seeking to preserve and provide access to audio recordings on dictabelt tapes from its James E. Carty Collection.
The dictabelt tapes are a part of a series of materials documenting Carty's role as an attorney for the depression-era gangster and leader of the Karpis—Barker gang, Alvin 'Creepy' Karpis.
Carty, a WSU alumnus and former Clark County, Washington prosecuting attorney, was hired as a personal attorney by Karpis in 1969. At the time, Karpis was serving a life sentence for his role in the 1933 kidnapping and ransom of William Hamm, the millionaire giant of Minnesota's Hamm's Brewery.
Karpis was one of only four individuals to be listed on the FBI's Public Enemy No.1 list and is documented as the first major arrest by J. Edgar Hoover. Documentation indicates that the dictabelt tapes contain conversations between Carty and Karpis, building a case for early parole. The tapes likely have significant information about Karpis's arrest and his time in prison — and could have historical significance on the national level.
Currently, the dictabelt tapes are inaccessible. Dictabelt technology is obsolete and the players that are used to play the tapes are rare. Additionally, the tapes in the James E. Carty collection have some damage from being folded and creased over a long period of time. This damage would prevent the tapes from being played even if a dictabelt player was available. NEDCC's IRENE system will used to safely retrieve the audio from the dictabelts.
HELP PRESERVE HISTORY
WSU Vancouver Library Archives and Special Collections is seeking $3,500 to digitize and preserve the Carty tapes.

DONATE to the WSU Carty Dictabelt Digitization Crowdfunding Project
---
UNIVERSITY OF ALASKA, FAIRBANKS, Elmer E. Rasmuson Library, Oral History Program


CROWDFUNDING PROJECT:

Recovering the Damaged Recording of a Lost Native Alaskan Dialect Using the IRENE Technology
The Alaska and Polar Regions Archives at the University of Alaska recently discovered four 78 RPM glass-based discs in the collection of Anthropologist Dorothy Jean Ray. Robyn Russell, Collections Manager of the Library's Oral History Program says: "I opened the archival box, and inside there were four 78 rpm glass-base records in faded paper record jackets. The only information we had was the hand-written labels. For example, "Aleut (ATTU) #7 12/4/1945 'Song sung by father to child upon return after long absence.'"
Robyn explains, "With audio collections, you can't look in the table of contents – you can't thumb through them like a book to find out what it contains. You have to have playback. We knew that these recordings were unique and we could see that they were extremely fragile. We didn't dare put a stylus to them. They were essentially hidden gems."


DONATE to the University of Alaska Oral History Crowdfunding Project
---
View Successful Past Crowdfunding Projects
---
ASHBY HISTORICAL SOCIETY, Ashby, Massachusetts


CROWDFUNDING PROJECT:



1775 Revolutionary War
Orderly Book


SUCCESS!!

FUNDS RAISED!!
An Orderly Book for Capt. Abijah Wyman's Company for Col. William Prescott's Regiment, 5 of August 1775 to December ye 30th 1775
The Ashby Historical Society has recently received a late 1800's copy of the 1775 Orderly Book of the Wyman Company an Ashby company during the siege of Boston in the Revolution.
Click on the images to zoom:
---
WESTFORD MUSEUM AND HISTORICAL SOCIETY, Westford, MA


CROWDFUNDING PROJECT:

Conservation Treatment of Pastel Portrait
of Governor John D. Long

SUCCESS! FUNDS RAISED!

The Westford Museum and Historical Society owns a pastel portrait of Gov. Long, which has been damaged over the years.

In September of 1857, freshly graduated from Harvard University, John D. Long came to Westford to become preceptor at the highly acclaimed Westford Academy. His detailed dairies documented his day to day activities at the school. The Westford Museum is creating a new exhibit about Westford Academy and would like to repair this pastel portrait of John D. Long to include in the exhibit.
John Davis Long was the 32nd Governor of Massachusetts, serving from 1880 to 1883. He later served as the Secretary of the Navy from 1897 to 1902, a period that included the primarily naval Spanish–American War. Help us preserve an image of such an interesting and important figure in history.
---
LEXINGTON HISTORICAL SOCIETY, Lexington, MA
CROWDFUNDING PROJECT:

Conservation treatment, rehousing, and digitization of the 1776 Jonas Clarke Commemorative Sermon

SUCCESS! FUNDS RAISED!
This thirty-four page booklet contains Reverend Jonas Clarke's manuscript of the sermon he gave on April 19, 1776 "to commemorate the murder, blood-shed and Commencement of Hostilities, between Great-Britain and America" begun at the Battle of Lexington exactly one year before. Clarke (1730-1805) was the minister in Lexington from 1755 until his death, and he was present at the parsonage (the current Hancock-Clarke House) with visitors John Hancock and Samuel Adams during Paul Revere's visit in April 1775. Clarke stood as a stronghold of Revolutionary ideals leading up to, and in the aftermath of, the Battle of Lexington. This document is an important part of the Jonas Clarke Family Collection of personal papers and sermons held by the Society.

Treatment needed: Cleaning, disbinding, mending and repair, deacidification, reassembling, creation of custom made housing, digitization.
---
SANDY ISLAND FAMILY CAMP ARCHIVES, Wolfeboro, NH
CROWDFUNDING PROJECT:

Conservation and Digitization of Rare Landscape Plans Created by the Olmsted Brothers Landscape Architecture Firm

SUCCESS!!! Funds raised

The Sandy Island Family Camp Archives is working to repair two historic landscape plans prepared for Sandy Island by the famous Olmsted Landscape Architects Firm and dated 1952 and 1938. "The plans are drawn on paper that is too old and brittle for us to handle safely, so we would like to have the plans repaired by paper conservation professionals," says Sara Clarkson of the Archives Committee. Once the plans are repaired, the plans will be digitized. Both the original plans and the digitized images will be available to interested Sandy Island viewers, to Sandy Island and YMCA historians, and to Olmsted historians.
UPDATE - March 2017:
The Frederick Law Olmsted National Historic Site recently posted images on their Flickr collection that show on-site photographs of the Sandy Island "Mens" Camp in 1938 and after the hurricane in 1939. The first visit seems to correspond to one of the plans being conserved in this project. Amazing to see the photos snapped by the Olmsted team! View the Images Here - Frederick Law Olmsted National Historic Site.
---
NEW ENGLAND ELECTRIC RAILWAY HISTORICAL SOCIETY, Kennebunkport, Maine
(Owner/Operator of the Seashore Trolley Museum)
CROWDFUNDING PROJECT:

Conservation Treatment and Digitization of the
Portland-Lewiston Interurban Employees
Reunion Scrapbook 1938-1941

SUCCESS!!! Funds raised
The Seashore Trolley Museum raised funds to conserve and digitize the contents of a significant resource of Maine transportation history; the Portland-Lewiston Interurban (PLI) Employees Reunion Scrapbook (1938-1941).
The hundreds of digital files will be added to the expansive electric railway collection held in public trust in the Museum's library archives and will be available to researchers for purposes of education, exhibits, and display development. These incredible files will be crucial in creating interpretation programming in supplementing other conservation and restoration work on the only surviving representative of the majestic, high-speed, electric interurbans of the PLI, The Narcissus.
(click to zoom the images)
Note: When donating on the Seashore Trolley Museum's Donate Page, please click on "Other" and specify "Scrapbook" to be sure your donation is recorded for the conservation and digitization project.

SOUTH CAROLINA HISTORICAL SOCIETY, Charleston, SC
CROWDFUNDING PROJECT:

Sandy Island Plantation Journals / Almanacs
1792–1798

SUCCESS! FUNDS RAISED!
These three almanacs provide an in-depth look at life and labor on an 18th century plantation, but the books are worn, with faded ink and torn pages. Dating from 1792, 1797, and 1798, the handwritten plantation journal entries were kept by Allard Belin near Georgetown, South Carolina. Entries pertain to planting and harvesting, maintaining ditches and drains, problems with an overseer, as well as a list of the names of slaves and number of blankets they received.
These materials are frequently requested by researchers but their fragile condition prohibits access. After treatment, the text will be available through digitization and the items will be part of our physical exhibit.