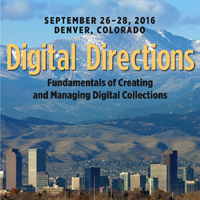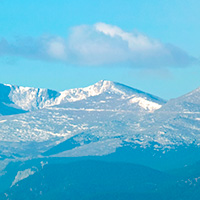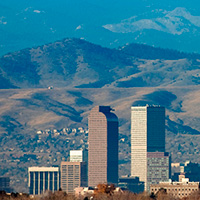 NEDCC is grateful for support from: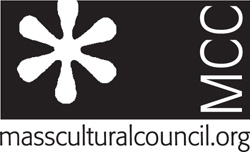 SAVE THE DATE – Join Us in the Mile High City!

DIGITAL DIRECTIONS
Fundamentals of Creating and Managing Digital Collections
SEPTEMBER 26-28, 2016

$485 - Early-bird registration (until May 27, 2016)
$525 - Regular
$350 - Student (with copy of valid sutdent ID)

Denver Athletic Club
1325 Glenarm Place
Denver, Colorado
Digital Directions Travels West Again!  
The Digital Directions faculty guides attendees through 2 ½ days of instruction on basics and best practices for creating good digital objects, collections, and initiatives. There will be ample opportunity for participants to network with colleagues who face similar challenges, and to talk one-on-one with faculty during the conference reception and breaks.

Who Should Attend?
Join colleagues from across the United States and Canada who care for digital collections in libraries, archives, museums, historical societies, government agencies, and corporate archives.
---
Digital Directions Past Participants Comment:
From the professional perspective, I very much appreciated the range of communications from general to very advanced, and the emphasis on the overall view, basic principles, and standards.
Attending the conference will help me prioritize our digital activities, learned new things about preserving digital assets and making them accessible. We will implement a preservation system and explore new methods of providing online access to digital materials. I would also like to create a selection policy for digitization.
Since we are just beginning to explore digitizing collections, I attended this conference to gain more information about digital collections in general, best practices for digital imaging equipment/lab set ups, options for managing digital files, metadata, and discovery. I got all of those things and more! Specifically, I now have a solid plan to present to our member libraries to engage them in the process, particularly in defining their needs and community goals.
Coming to Digital Directions was the best decision I've made in my young professional career. We did not learn much about digital libraries at my library school (unfortunately.) My student position was completely focused in the digital realm. It was nice to be able to learn from experts in the field about best practices. It was a wonderful three days.
---
MARK YOUR CALENDARS - REGISTRATION IS NOW OPEN !
(Seats are Limited this Year - Register Early!)

Full conference details available soon.                    #DigDir16