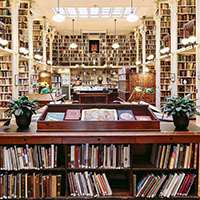 Providence Athenaeum
This program is made possible by support from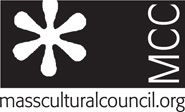 NEW WORKSHOP 
BOXES WITHIN BOXES:
Caring for Historic Structures and Collections


Where?
Providence Athenaeum
251 Benefit Street
Providence, RI
When?
June 15, 2017
9:30 am – 4:00 pm

Who should attend?
Anyone interested in historic preservation or the preservation of paper-based collections is encouraged to attend.
Your historic building is not only the first line of defense for any collections held within, it is often the largest and most complicated item in your collection. Whether you are working or living in a historic structure, understanding the issues and challenges presented by these buildings is the first step in ensuring long-term preservation. As an added benefit, proper care of your building will provide the foundations for the proper care of your documents, photographs, scrapbooks, and other collections with lasting value. 
 
Join Rebekah Krieger, Architectural Conservator with the US National Park Service's Northeast Regional Office, and Frances Harrell, Preservation Specialist at the Northeast Document Conservation Center at the Providence Athenaeum in Providence, RI, for a day spent exploring ways to improve the preservation of your structure and collections. 
 
Participants will have the opportunity to tour the historic Athenaeum as a jumping off point to understanding potential issues in historic preservation, and will engage in guided exercises around improving collections care. Participants are encouraged to bring items from their collections that can be safely transported for discussion.
COMPLETE INFORMATION AND TO REGISTER
See you in Providence!