Welcome Digital Directions Participants!

July 28, 2015

Dear Conference Participant,
We are excited that you will be joining us for NEDCC's Digital Directions conference at the Raleigh Convention Center, 500 S. Salisbury Street, Raleigh, NC on August 3-5, 2015.
This event, guided by a team of digital preservation experts, will provide comprehensive instruction on best practices and practical strategies for the creation, curation, and use of digital collections. There will also be ample opportunity to network with faculty and colleagues.


Digital Directions Conference Logistics

Registration, and Conference Materials
Digital Directions registration check-in and continental breakfast will start at 8:00AM on Monday, August 3, 2015. Registration will take place outside Rooms 302 A&B located on the 300 Level (street level) of the Raleigh Convention Center (Lenoir Street side of the building). Please check in at the Registration Desk between 8:00AM and 9:00AM to pick up your name badge and conference materials.  
At registration check-in you will be given a tote bag and conference folder. Please note that session presentations will be available online through the following Dropbox link:  http://bit.ly/1G5eVKH and Wi-Fi access will be available during the conference to facilitate downloading handouts. Understanding that faculty may wish to add to their presentations and handouts during and after the conference, we will upload final versions of any updated materials to the conference Dropbox following the program.
Project Q&A Call for Questions
In our Tuesday, August 4th Project Q&A breakout at 4:15PM, a faculty panel will be taking your questions about project planning and workflows. We encourage those of you interested in getting advice on your specific needs to submit a question early. Please fill out this very short form to submit a question for the faculty panel.
To get you thinking, here's one example from last year:
My institution needs to digitize its collection of 100,000 photographs.  I estimate that about 5% of the photographs are not worth digitizing because of redundancy or other obvious issues.  Should we spend the staff time selecting out these 5% and somehow keeping track of them so that we can return them to their folders; or should we just have the vendor digitize them all? 
Welcome Reception
Following the program on Day 1, a welcome reception will be held in Room 304 in the Raleigh Convention Center between 5:30-7:30 PM. We invite you all to attend.

We look forward to seeing you at the Digital Directions conference!
Sincerely,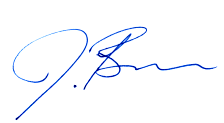 Jessica Bitely
Director of Preservation Services