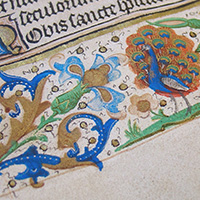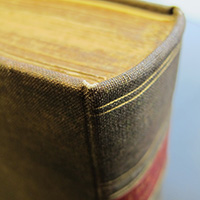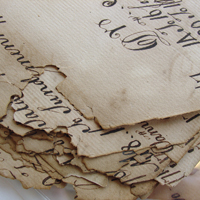 Spaces Still Available
for the FREE Webinar:

WRITING YOUR NEH
PRESERVATION ASSISTANCE GRANT
February 22 or March 2, 2016,
12:30 -1:30 Eastern Time

REGISTER NOW!
Grant Opportunity Reminder:
It's not too early to start planning your NEH PAG . . .

National Endowment for the Humanities
PRESERVATION ASSISTANCE GRANTS FOR SMALLER INSTITUTIONS

Deadline: May 3, 2016
Amount: Up to $6,000
The NEH Preservation Assistance Grant (PAG) program is tailored to smaller institutions, and is often the first step toward securing funding for future preservation initiatives.


ELIGIBLE GRANT ACTIVITIES INCLUDE:

General Preservation Assessments
A General Preservation Assessment examines policies, practices, and conditions affecting the care and preservation of your collections. A preservation assessment and comprehensive report can be the key to success when seeking other grant funding for preservation or conservation.

Consultations with Professionals
Consultations may address a specific preservation issue, need, or problem, including developing a disaster plan, establishing environmental monitoring programs, or surveying the conservation treatment needs of selected items in a collection.

Preservation Education and Training
Workshops and training sessions may be face-to-face or online. Applicants may hire a consultant to conduct on-site training for staff and volunteers. On-site workshops may be tailored to meet an institution's specific needs and holdings. Applicants hosting a workshop are encouraged to enhance the impact of the training by inviting the participation of staff, students, and volunteers from neighboring organizations or institutions.

Other activities include the purchase of preservation supplies, storage furniture, and environmental monitoring equipment.

NOTE: Project activities can be combined - talk with your consultant about what your grant activities might include.

WHO IS ELIGIBLE?
Small and mid-sized institutions such as libraries, museums, historical societies, archival repositories, cultural organizations, town and county records offices, and colleges and universities.

Watch for new guidelines here: 2016 NEH Preservation Assistance Grant
(Meanwhile, use the 2015 guidelines to shape your project. Sample narratives available on the NEH PAG website.)

QUESTIONS about the grant?
Contact:
NEH's Division of Preservation and Access, preservation@neh.gov, 202-606-8570

INTERESTED in working with NEDCC on a grant project?
Contact:
Jessica Bitely, Director of Preservation Services, jbitely@nedcc.org, 978-470-1010