Terrance D'Ambrosio, Director of Imaging Services
Email
Terrance D'Ambrosio has worked in the field of digital imaging and visual resources since 2007. Terrance confers with NEDCC's clients to evaluate their collections and develop digital imaging proposals and specifications, and works closely with the Center's paper and book conservation laboratories on projects that require both conservation treatment and digital imaging. He sets standards for quality control and workflow in NEDCC's Digital Imaging department, and maintains best practices for digital capture and preservation. He is a graduate of Vassar College with a degree in Art History, and previously managed the Digital Imaging Unit of the New York Public Library.
David Joyall, Senior Collections Photographer
David Joyall joined NEDCC in 1986 when traditional darkroom methods for duplicating historic film and glass plate negative collections were the standard. He now specializes in the digitization of oversize materials, and has extensive experience in the handling of rare and fragile collections materials. David has also been involved with NEDCC's School for Scanning, Persistence of Memory, and Digital Directions conferences, has presented at the Smithsonian Museum of American History and the National Archives, and teaches workshops on digitization of photographic collections. David has a degree in Photography from the New England School of Photography.
Amelia Murphy, Associate Collections Photographer
Amelia earned a Bachelor of Arts in History with a minor in Anthropology at the University of Massachusetts, Amherst, and a Certificate in Museum Studies from Tufts University. Amelia previously served as the Imaging Services Intern at NEDCC, and has also interned at the New Hampshire Boat Museum in Wolfeboro Fall, NH and the Knights of Columbus Museum in New Haven, CT.


Meredith Moore, Associate Collections Photographer
Meredith earned an MA in Museum Studies and a Certificate of Digital Curation from Johns Hopkins University. She has worked as a Curatorial Assistant at Fort Ticonderoga, NY where she collaborated with the Collections Department to catalog, photograph, and rehouse collections, and assisted with exhibitions. Meredith has also worked as a Digitization Technician at the University of Virginia Libraries, and completed internships at the Yale University Art Gallery in New Haven, CT and the Institute for American Indian Studies, Washington, CT.
Harrison Walker, Associate Collections Photographer
Harrison holds a Master of Fine Art from Temple University and a Bachelor of Fine Art, Studio Art, from the University of Alabama, Huntsville. He has previous experience as a Digital Media Assistant at Texas State University, where he was responsible for digitizing collections including prints, negatives, correspondence, and bound volumes. Harrison has served as instructor in Photography at the Maine Media Workshops, and presented programs at the University of Arkansas, Wesleyan College, and others.
Caroline Mulligan, Collections Photographer
Caroline Mulligan earned a BA with concentrations in English Nonfiction Writing and History from Brown University. She has completed an internship at the Vine Deloria, Jr. Library at the National Museum of the American Indian at the Smithsonian Institution, and worked as a student assistant at the John Hay Special Collections Library and Orwig Music Library at Brown University. Caroline provides logistical and administrative support for the Imaging Services department, including assisting collections photographers with digitization workflows, generating project proposals, assisting with rehousing of collections and handling large-format objects during digitization, assisting the registrar with incoming imaging projects, and general administrative duties.
Sami Wright, Collections Photographer
Sami holds a BA in Art History and History with a minor in Museum Studies from St. Mary's College of Maryland. Prior to joining NEDCC she worked as a Glass Plate Scanning Technician on the DASCH Project at Harvard College Observatory, as a Project Photographer for a large scale, grant-funded digitization project at Historic New England, as a Collection Photography Consultant for Old Sturbridge Village, and as a Studio Assistant and Instructor at Boston Photography Workshops. Sami has also held several internships at the Smithsonian National Museum of American History and served as a Collections Fellow at Fort Ticonderoga.
Gabrielle Roth, Collections Photographer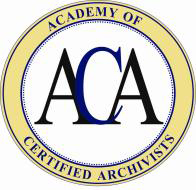 Gabrielle is an ACA Certified Archivist. She earned a Master of Science in Information Studies with endorsements in Archives and Preservation and a Certificate in Museum Studies at the University of Texas at Austin, as well as a Master of Fine Arts in Sculpture from Rutgers University. Prior to joining NEDCC, Gabrielle worked as the Collections Assistant for Landmarks Public Art Program where she compiled condition reports and performed preservation treatments. She completed Archival Practicum Internships at Texas Archeological Research Lab and the Nettie Lee Benson Latin American Collection at the University of Texas at Austin. She served as the 2020 Judy Cheteyan Collections Intern at Fallingwater, Western Pennsylvania Conservancy. She is passionate about the preservation, organization, and the facilitation of access to collection materials through the creation of digital surrogates.