Are you fundraising for a conservation treatment, digitization, or audio preservation project, or other preservation activities?

NEDCC offers the Crowdfunding for Preservation program to help our clients spread the word about their active fundraising initiatives. We can help boost promotion of these efforts by posting pending projects on this page, linking directly to the institution's donation portal, and by sharing widely on social media and via E-News Announcements.
---
Current Crowdfunding Projects
---
SOUTHERN UNIVERSITY AND A&M COLLEGE
Baton Rouge, LA
| | |
| --- | --- |
| | The John B. Cade Library at Southern University is seeking donations to conserve a rare photograph of Frederick Douglass and his youngest daughter Annie, taken about 1858. |
HISTORY OF THE OBJECT
The John B. Cade Library is in possession of a rare and fascinating portrait of Frederick Douglass, taken about 1858. Douglass was an American social reformer and statesman known as a national leader in the abolitionist movement. Of all the photos of Douglass, there are three elements that make Cade Library's portrait the most fascinating of them all. One reason for the photo's enthrallment, Douglass is sharing the shoot with his youngest daughter, Annie; and, he has his arm around her. Douglass was married twice and had five children, all with his first wife. This picture is the only portrait of him with his arm around anyone. Another reason for the photo's fascination is Annie was eight years old at the time of the photo. She would pass two years later of a brain hemorrhage. The final reason for the photo's prominence is that this is the only photo of Annie Douglass at her most mature age.
BENEFIT OF CONSERVATION
This rare 165-year-old photograph of Frederick and Annie Douglass is in dire need of conservation and long-term preservation. The photograph was examined and determined to be in poor and unstable condition. The photograph is distorted with moderate cockling and there is a major tear diagonally across Annie's left arm and body. Additional, peripheral tears and minor losses are also present along with soiling and moderate mold and water damage around its bottom margin. Conservation treatment to physically stabilize the portrait by photograph conservation experts at the Northeast Document Conservation Center will stabilize the image for its historic preservation and for future generations to appreciate.
Dawn Kight, Ph.D., Dean of Libraries
Southern University and A&M College
---
BLUE HILL OBSERVATORY AND SCIENCE CENTER
Milton, Massachusetts
| | |
| --- | --- |
| | Blue Hill Observatory Historic Climate Record Books, 1885-1950s |
HISTORY OF THE OBJECT
The United Nations' World Meteorological Organization has recognized Blue Hill Observatory as a Centennial Observing Station because of the long duration and high quality of its climate record. The volumes contain irreplaceable information from the early decades of the Observatory's climate record, the longest-running, most homogenous climate record in North America.
BENEFITS OF CONSERVATION AND DIGITIZATION
The non-profit Blue Hill Observatory and Science Center, a National Historic Landmark located atop Great Blue Hill in Milton, Massachusetts, was recently awarded a "Save America's Treasures" (SAT) grant, sponsored by the National Park Service and administered by IMLS, to preserve many of their historic climate resources.
In support of this project, the Observatory is seeking $65,000 to fulfill the obligation to raise matching funds for our SAT grant to completely digitize, conserve, and properly store their hand-written climate record books, which date from 1885 to the 1950's.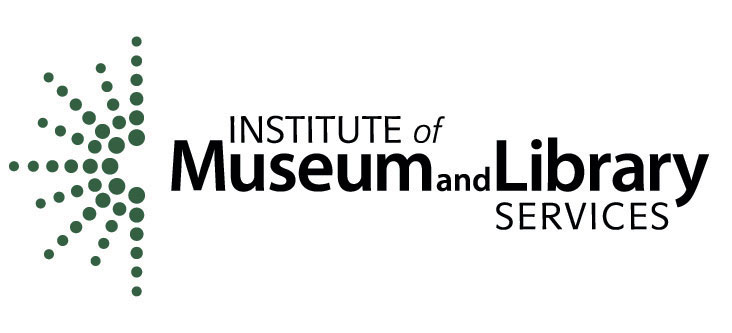 Funding by the Institute of Museum and Library Services, requires a 1:1 match for the project. With digitization through the SAT grant, researchers and scientists worldwide can make ready use of Blue Hill Observatory data while limiting the handling of fragile historical books, which will be housed in new custom archival boxes. This climate record is also a focus of Blue Hill Observatory's STEM educational programming. The Observatory serves roughly 4,000 adults and 4,000 students each year, and complete digitization of these materials will enhance the use of this data throughout their STEM educational offerings.
LEARN MORE: Blue Hill Observatory Climate Record Books Project
---
UNIVERSITY OF ALASKA, ELMER E. RASMUSON LIBRARY, ORAL HISTORY PROGRAM
Fairbanks, AK

| | |
| --- | --- |
| | Recovering the Damaged Recording of a Lost Native Alaskan Dialect Using the IRENE Technology |
HISTORY OF THE OBJECT
The Alaska and Polar Regions Archives at the University of Alaska discovered four 78 RPM glass-based discs in the collection of Anthropologist Dorothy Jean Ray. Robyn Russell, Collections Manager of the Library's Oral History Program says: "I opened the archival box, and inside there were four 78 rpm glass-base records in faded paper record jackets. The only information we had was the hand-written labels. For example, "Aleut (ATTU) #7 12/4/1945 'Song sung by father to child upon return after long absence.'"
Robyn explains, "With audio collections, you can't look in the table of contents – you can't thumb through them like a book to find out what it contains. You have to have playback. We knew that these recordings were unique and we could see that they were extremely fragile. We didn't dare put a stylus to them. They were essentially hidden gems."
BENEFIT OF DIGITIZATION
The discs were sent to NEDCC to be transferred using the IRENE system, a 'touchless' technology developed by the Lawrence Berkeley National Laboratories and tested at the Library of Congress.
The discs were in relatively good condition and the Audio Preservation team was able to get sound from 7 of the 8 disc sides. The recordings were of a married couple from the island of Attu in the Aleutian Islands, speaking and singing. The recording was made on their return from a Japanese prisoner-of-war camp after WWII in 1945. These recordings are some of the only existing examples of the dialect unique to the Attu Island, and add to the little-known story of the fate of the Attu Islanders during WWII. The recordings can now be fully transcribed and the music studied.
The Oral History Program is now in the process of fundraising to complete the complex manual tracking with IRENE of the final disc side, which is delaminating, a condition common to the glass-base discs of this time period. The label is marked "Conversation Concerning Basket-making."
READ MORE: HIDDEN GEMS: The IRENE Technology Helps Preserve a Lost Native Alaskan Dialect
---
Past SUCCESSFUL Crowdfunding Projects
---
WASHINGTON STATE UNIVERSITY VANCOUVER LIBRARY AND SPECIAL COLLECTIONS


Vancouver, Washington

Reformatting of dictabelt tapes from the James E. Carty Collection.

LEARN MORE: library.vancouver.wsu.edu/carty-project





KENNESAW STATE UNIVERSITY SPECIAL COLLECTIONS
Kennesaw, GA

Conservation treatment of an 1843 copy of the Declaration of Independence.





ASHBY, MA HISTORICAL SOCIETY

Conservation of a late 1800's copy of the 1775 Orderly Book of the Wyman Company an Ashby company during the siege of Boston in the Revolution.





WESTFORD, MA MUSEUM AND HISTORICAL SOCIETY

Conservation treatment of a pastel portrait of Governor John D. Long.

LEXINGTON, MA HISTORICAL SOCIETY

Conservation treatment, rehousing, and digitization of the 1776 Jonas Clarke Commemorative Sermon.

SANDY ISLAND FAMILY CAMP ARCHIVES
Wolfeboro, NH

Conservation and digitization of rare landscape plans created by the Olmsted Brothers Landscape Architecture Firm.

LEARN MORE about Sandy Island Family Camp

NEW ENGLAND ELECTRIC RAILWAY HISTORICAL SOCIETY Kennebunkport, ME


The Seashore Trolley Museum raised funds to conserve and digitize the contents of a significant resource of Maine transportation history; the Portland-Lewiston Interurban (PLI) Employees Reunion Scrapbook (1938-1941).

For more information on the scrapbook and the Narcissus Project, visit the Museum's great blog post showing extensive detail of the scrapbook contents.





SOUTH CAROLINA HISTORICAL SOCIETY
Charleston, SC

Conservation of the Sandy Island Plantation Journals/Almanacs 1792-1798.