Cultural Heritage Disaster Preparedness Project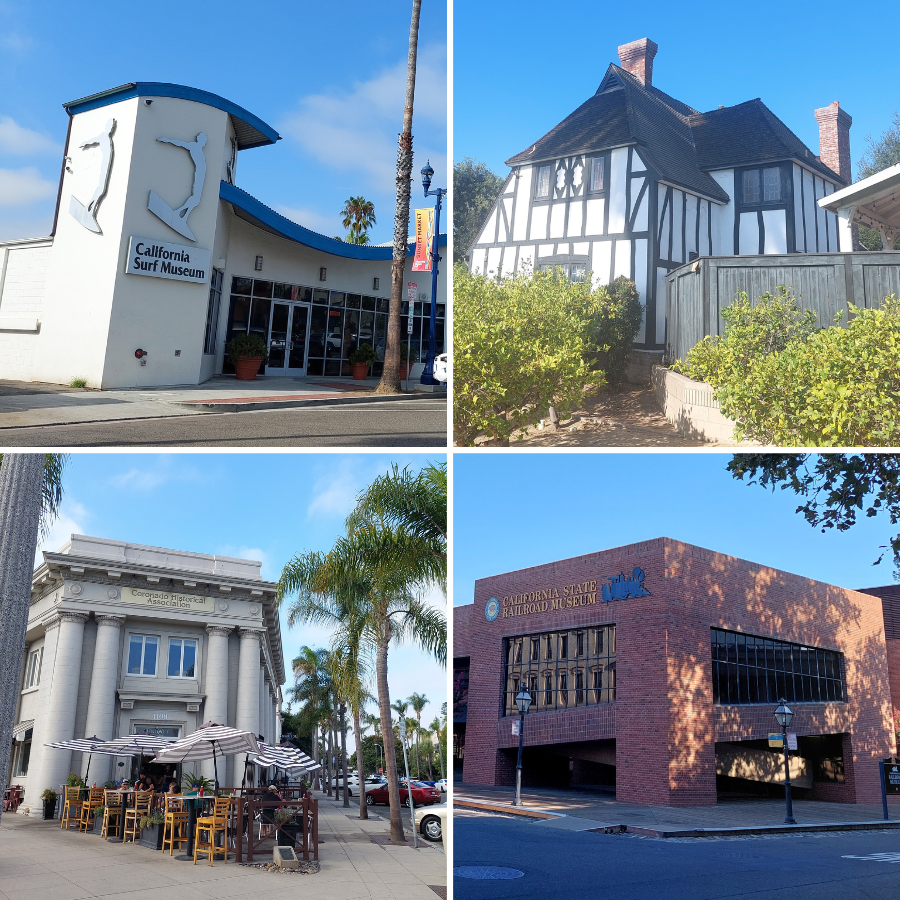 NEDCC's "Ready – Or Not" preservation consultants conduct free site visits for California organizations stewarding cultural resources and then deliver a report with their observations. Each report includes recommendations for mitigating risks, taking emergency preparedness actions, and completing a disaster plan, thereby providing each with tools to better protect their collections in an emergency, ensuring that California's cultural heritage is preserved into the future.
California cultural heritage collections can schedule a free consultation for emergency preparedness assessment with "Ready – Or Not" at [email protected] or by phone at 855-501-3020.
News
Meet the team.

About
Emergency Preparedness among Cultural Organizations in California
California is home to one of the most diverse and expansive cultural collections in the world. These photographs, books, diaries, manuscripts, pieces of art, and other artifacts are spread across thousands of institutions – many small and poorly resourced – who are the primary keepers of local and tribal history and art.
In 2020, the California State Library and its cultural heritage partners embarked on the California Cultural Collections Protection Survey, which gathered information about the state of California's cultural heritage collections and the extent to which institutions prioritize, plan for, and resource collection protection. Extrapolating from the survey data, there are an estimated 1,200 cultural collection-holding organizations lack disaster preparedness plans. Many of these collections are at grave risk from disasters, including natural events such as earthquakes or floods, as well as human-caused emergencies or threats.

Project Summary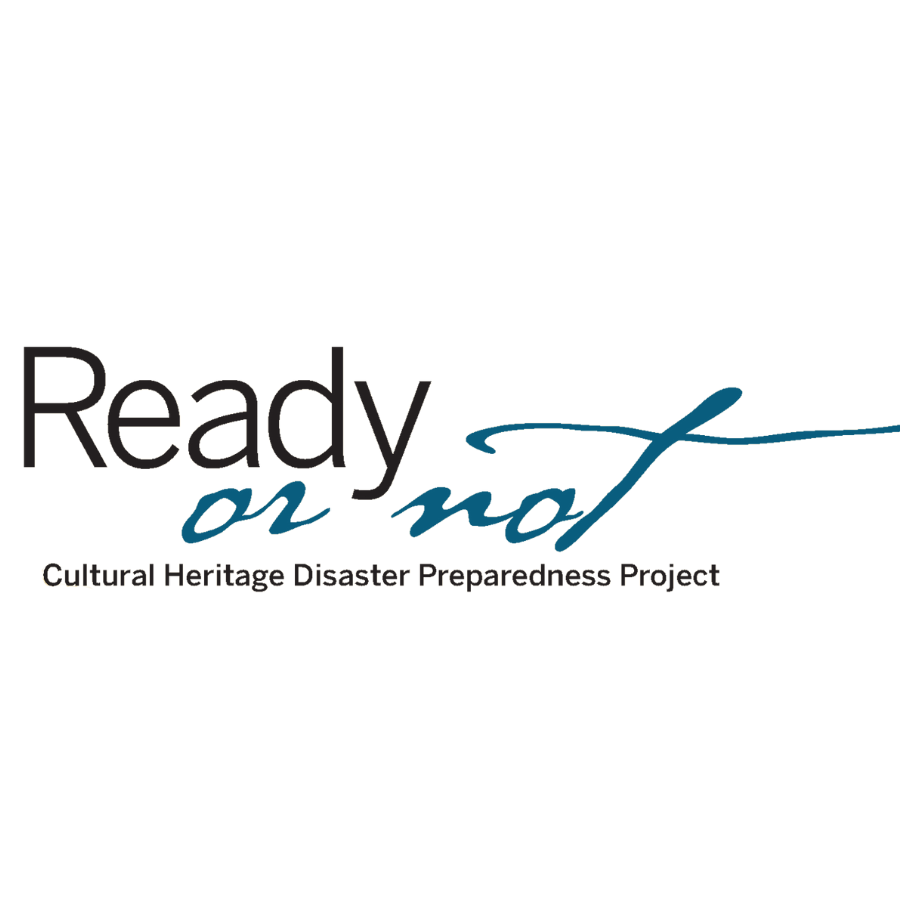 The "Ready – Or Not" Cultural Heritage Disaster Preparedness (press release) project is a three-year initiative to assess emergency preparedness at California organizations that care for cultural and historic resources (e.g., archives, libraries, museums, and tribal nations). A team of heritage preservation consultants conducts on-site visits for participating organizations and delivers a summary report that documents the organization's current state of emergency preparedness. The report includes recommendations to guide the organization through a process of identifying and mitigating risks, taking emergency preparedness actions, and completing a disaster response plan.
Meet the team!
The consultants are available by email and telephone to answer questions and give advice as organizations work through the recommendations to write their disaster plans, and consultants follow up to monitor and encourage each organization's progress on completing its disaster plan. At every stage, organizations are expected to carry out their emergency planning internally and following their usual procedures (e.g., securing Board approval or involving stakeholders from across the organization). The planning process itself is crucial to emergency preparedness, as it encourages communication, documentation, and collaboration—all of which are important skills for successful disaster response.
Having taken these steps, each organization is better prepared to protect their unique collections in the face of a range of emergencies such as wildfire, earthquake, flood or mudslide, pipe break, extended power outage, pest infestation, terrorism, unexpected closure, and public health emergency. This, in turn, ensures that California's cultural heritage is preserved into the future as part of the historical narrative of the state and its people. In addition, the summary assessment report, self-completed disaster plan, and preparedness actions demonstrate an organization's commitment to preservation and can be used to support applications for grants and other funding that may be available to strengthen collections care and emergency preparedness.
The growing list of participating organizations includes:
California Historical Society
California State Railroad Museum
California State University, Sacramento University Library
California Surf Museum
Center for the Study of Political Graphics
Coronado Historical Association
Fallbrook Historical Society
Fiddletown Preservation Society
Filipino American National Historical Society
Heritage Museum of Orange County
Humboldt County Historical Society
La Historia Historical Society Museum
Lemon Grove Historical Society
Letterform Archive
Malki Museum
Morris Graves Museum of Art
Museum of Us
Rim of the World Historical Society—Mountain History Museum
San Diego County Archives
San Diego National History Museum
San Francisco Public Library
Santa Clarita Valley Historical Society
SFO Museum
Society of California Pioneers
Timber Heritage Association
Tulare County Museum
The Gamble House
UC Davis Archives and Special Collections
University of California San Francisco Library
Warnecke Ranch & Vineyards
California Grants Portal
See Portal ID 8843, https://www.grants.ca.gov/grants/ready-or-not-cultural-heritage-disaster-preparedness/
Resources for Participating Organizations
Pocket Response Resource: Instructions for Arts and Cultural Organizations
Download the Pocket Response Resource template here.
What it is:
A concise emergency resource that can be tucked in your pocket or stored on your device for immediate access to emergency contact information and emergency response actions.
A template that your arts or cultural organization, of any size or type, can easily customize, update, reproduce, and distribute.
An initial element of your more detailed and holistic preparedness plan. It's a great place to start, and a great exercise to get your team engaged in thinking about emergency planning in a way that's approachable and that quickly results in a useable document.
What it's not:
It is not a readiness, emergency, or disaster plan. A plan is a combination of documents, processes, policies, trainings and drills that has been developed by an internal team and is familiar to all key staff and volunteers.
It is not a replacement for training and drills for staff and volunteers who may need to immediately respond to an emergency. Preparing and training provide the 'muscle memory' to swing into action right away.
It is not the place to stop! Visit https://www.nedcc.org/free-resources/disaster-assistance/ for more information and resources to build out your complete preparedness plan.
How to fill it out:
Less is more. You may be tempted to load this document with information that seems convenient to include. Don't! Users must easily find exactly the information they need in the critical minutes and hours after an emergency. And, adding too much information will expand the document to three pages.
Based on your particular computer, device, or operating system, the PRR may display differently. You may need to make some minor adjustments to ensure your PRR covers only two pages.
Fill out a separate Pocket Response Resource for each of your buildings/locations.
Consider security. You may need to include sensitive information in this document, which can be risky in wide distribution. (Examples include personal contact information, institutional financial and security information, facility access points and security details, etc.)
If your organization has multiple facilities/buildings on a campus/complex, staff from each facility should work together. Complete those items which are common across the organization, including the institutional contacts and responses, and then tailor the remainder to specific locations.
---
This project is supported in whole or in part by funding provided by the State of California, administered by the California State Library.