How to Work with NEDCC to Obtain an Audio Preservation Proposal

In order to obtain an audio preservation proposal, please bring or send your media to NEDCC so that they can be examined by an audio preservation specialist. Please be prepared to leave your items with us. A written proposal and cost estimate is typically sent within two weeks.
Alternatively, you may email us digital photographs of your media and we will let you know whether we can provide a preliminary proposal based on the images. In addition to pictures, we would also need information on quantities, format, size and speed for each carrier. If you decide to proceed based on a preliminary proposal, it would be understood that it is subject to examination of the items when they arrive at NEDCC.
If your project is too large to ship for the purposes of obtaining a proposal, please contact us to discuss alternative arrangements.
Transporting Objects to NEDCC
Hand-carrying your audio carriers to NEDCC is preferable as it allows you to consult with an audio preservation specialist with the items at hand. However, shipping services are available.
Packing, Shipping Audio Media
For complete guidelines on packing and shipping your grooved audio media, visit the Packing and Shipping Audio Media page.
Courier Services
NEDCC offers courier services on a negotiated basis for clients in the northeast corridor of the US. Learn More about NEDCC's Courier Services.
Examination Fees
Audio preservation proposals are generally provided free of charge. However, large, complicated collections sometimes require a charge for the proposal, and on-site assessments may incur consulting fees as well as compensation for travel expenses. With prior approval, a charge may also be incurred for assessments of large collections brought to NEDCC due to the lengthy examination time. Please note: For some large collections of similar objects, a representative sample may be sufficient to produce a reliable proposal and cost estimate.
Assessments for Grant Applications
NEDCC frequently works with cultural institutions to provide proposals and cost estimates to support grant applications. Sometimes prospective clients request that we provide these proposals without seeing the audio carriers, and this request generally cannot be accommodated. Without a physical examination we cannot produce an accurate assessment, and granting agencies normally do not look favorably on such unreliable estimates. If you are planning to apply for a grant, please be sure to take note of the grant application deadline and allow plenty of time for examination and assessment of the items to be preserved.
Pilot Projects
For very large projects, we strongly encourage you to consider a pilot project to develop the project scope, test workflows, and validate costs. Please contact us for additional information on pilot projects.


Appraisal and Authentication
NEDCC does not authenticate, appraise, date, or attribute historic and artistic works. If you wish to consider the market value of your carriers and their contents when deciding to invest in audio preservation, please consult a professional appraiser. To find an appraiser, please visit the websites of either the Appraisers Association of America or the American Society of Appraisers.
About Audio Preservation Proposals

An audio preservation specialist will work with you to develop an audio preservation proposal and cost estimate. The proposal may include:
Condition Description
The condition of your audio carriers will be described after thorough visual examination by an audio preservation specialist.
Project Scope
The Project Scope will outline the minimum recommended audio preservation work to be performed. All transfers will be performed 1:1 (i.e., one audio engineer transfers one recording at a time).
Optional Work
Occasionally, optional work such as cleaning and rehousing is proposed. Such work may not be absolutely necessary for the digitization of the audio content, but is offered as an additional service to improve the signal quality or preserve the audio carrier. For more information, see Cleaning Lacquer Discs.
Deliverables
Deliverables will be defined in terms of specifications for master files, access files, metadata, checksums, and documentation.
Documentation
Documentation will be prescribed, and may include a summary report, an item-level report, general information about the transfer technology used to preserve the audio content, and storage and care recommendations for the audio carrier.
Price
The prices of the project scope and optional work will be provided. The cost of audio preservation is based primarily on the amount of time estimated to perform the work. The amount of time to digitize broken or damaged carriers is indeterminate; consequently, all work on broken/damaged media must be charged by the hour.
Proceeding with the Project

Approval
A signed approval is required before we can begin an audio preservation project. Once the approval is received the project is placed on the schedule.
Audio Preservation Schedules
We generally prioritize projects in the order in which proposals are authorized. Depending on the amount of approved work in-house, and the size of the project, this can range from a few weeks to a few months. Under certain circumstances we can fast-track a project for a cultural institution in order to meet exhibition, publication, grant, or fiscal deadlines.
Insurance
All objects must be insured under NEDCC's insurance policy unless proof of alternate insurance or a waiver of subrogation is provided. Five hundred dollars ($500) of insurance is provided for each project at no extra cost. Additional insurance can be purchased at a cost of $1 per $1000 of declared value for each month an object is at NEDCC. NEDCC is not responsible for the accuracy of the value declared by the client. Please call NEDCC to address specific insurance questions and limitations of coverage.
Inventory
For large projects, an inventory of the materials to be digitized is required. At a minimum, the inventory should include item-by-item details on the medium, size, recording speed (if known), unique identifier (if applicable), and visible condition.
Metadata
Technical metadata such as sample rate, bit depth, duration, file size, MD5 checksum, and coding history are embedded in the header of each Broadcast WAV file. Please inquire about your custom metadata requirements.
Retrieving Your Carriers While Waiting for Your Project to Begin
Our queue of approved work is sometimes lengthy. If you are uncomfortable leaving your audio carriers and choose to retrieve them during the waiting period, the authorization and deposit can reserve a place in the queue. However, retrieval is generally not recommended. Storage in our secure and environmentally-stable vault is complimentary for pending and scheduled projects, and eliminates the risk associated with additional shipping and handling.
Communication Regarding Your Project
An email will be sent to inform you that your audio preservation project is about to begin. Please feel free to call at any time for an update. If any problems or surprises are encountered during the project, you will be notified immediately.
Quality Control
NEDCC performs a 100% inspection of deliverables. We appreciate that you do not have the time or resources to check for errors; consequently, we perform the quality control without placing the burden on you.
Financial Terms
Final payment is due when an invoice has been issued. You are responsible for the examination fee (if any), cost of the proposed work, additional insurance coverage, and return shipping, if applicable. Any other payment terms must be authorized through NEDCC's financial office.
Privacy
In order to protect your property and your privacy, we require written authorization to release information or audio carriers to your representative. We can only submit proposals, digital files, reports, and the carriers themselves to you or to your authorized agent.
---
EXAMPLE PROJECTS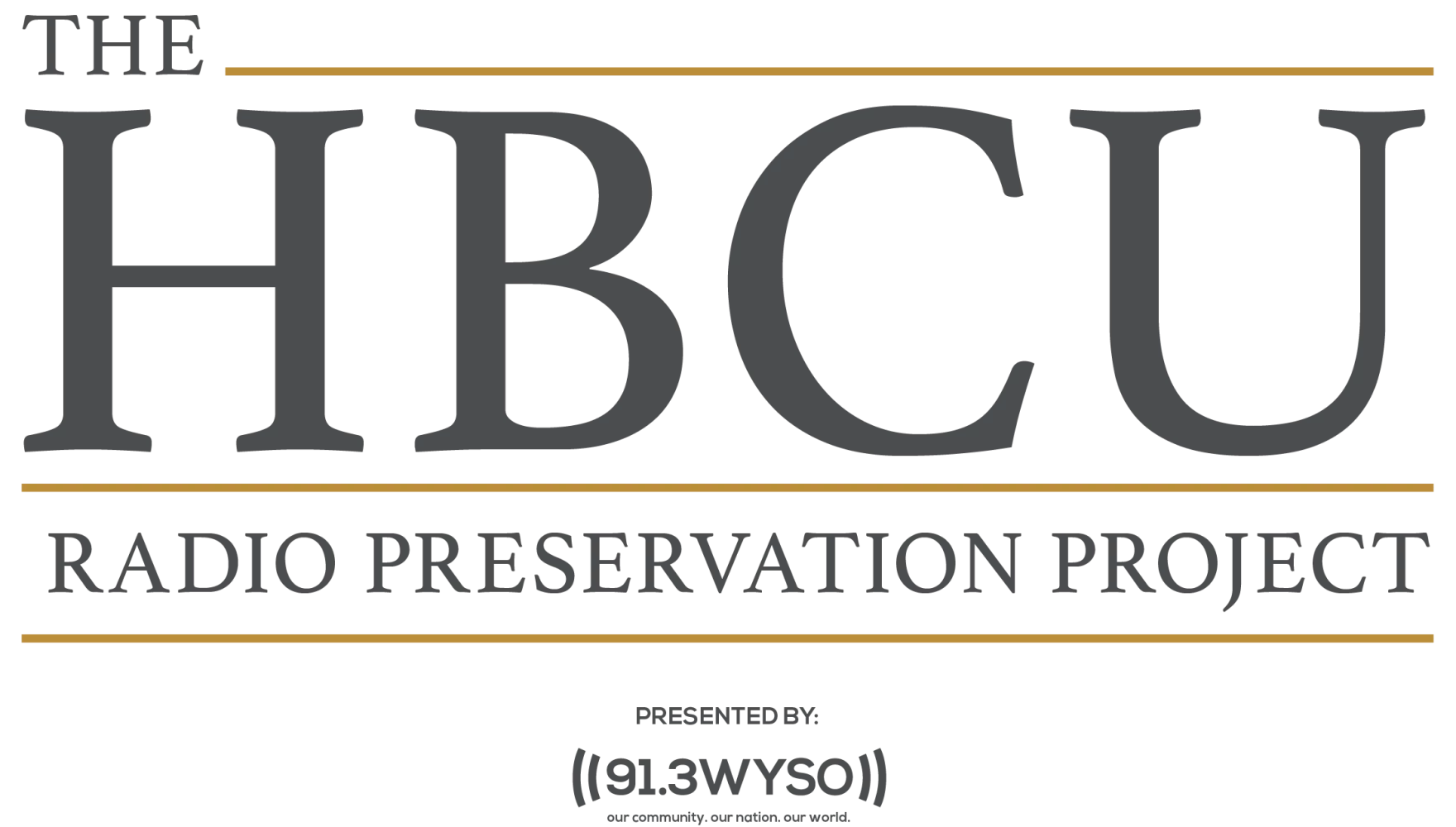 The HBCU Radio Preservation Project is a multi-year project led by Miami Valley Public Media/91.3WYSO and funded by the Mellon Foundation. The project builds on and continues two previous grant programs that aim to nurture an ethos of preservation at Historically Black College/University (HBCU) radio stations through audio collection assessment, preservation training, connection to professional communities of practice, funding for digital reformatting, outreach to alumnx, public history praxis, and partnerships with campus archives and libraries.
Learn more here.
---
Questions?
About audio preservation projects and scheduling

Email Bryce Roe
Director of Audio Preservation Services
(978) 470-1010, ext. 237

About receipt and return of your materials or packing and shipping

Email Jonathan Goodrich
Registrar
(978) 470-1010, ext. 215