Ann Marie Willer, Director of Preservation Services
Email
Ann Marie Willer has worked as a professional in the field of cultural heritage preservation since 2002. She has expertise in preservation program management, digitization workflows and best practices, the preservation of paper-based and audiovisual materials, and emergency preparedness and response. Under her oversight, the Preservation Services department provides guidance and instruction to institutions and individuals across the United States on the preservation of paper-based, photographic, digital, and audiovisual collections. She also cultivates connections to heritage institutions and related organizations and collaborates on projects of mutual benefit. At NEDCC, Ann Marie has served as Principal Investigator on grants totaling $1,000,500. In addition to managing the department's budget, Ann Marie provides project management for awarded grants and for client jobs of significant scope.
In her role as Director of Preservation Services, Ann Marie has conducted general preservation assessments for heritage institutions across the country, from Maine to Washington, including a community-wide preservation assessment for a town in Massachusetts. She has provided customized consultations and trainings (online and in-person) on topics such as collection security, emergency preparedness and response, environmental management, grant writing, preparing for renovation projects, and storage of audiovisual collections. Ann Marie has presented at national and regional conferences on a wide range of topics including diversity and inclusion in libraries and archives, digital preservation assessment, audiovisual preservation, and preservation administration.
Ann Marie previously served as Preservation Librarian for the MIT Libraries and the University of North Texas Libraries and has paraprofessional experience in special collections, exhibits, cataloging, and general collections conservation. She earned an MS in Library Science from the University of North Texas, a certificate from Rutgers' Preservation Management Institute, and an MA in Musicology from the Eastman School of Music.
Stephanie Garafolo, Associate Preservation Specialist
Email
Stephanie Garafolo provides preservation information and outreach, including assessments, consultations, training programs, and disaster assistance for cultural heritage organizations of all types. Since joining the Preservation Services department in 2019, she has completed seventeen assessments and consultations and taught over 45 workshops, webinars, and web courses on audiovisual preservation, digital preservation, physical collections care, and emergency preparedness. She has developed content for new webinars in response to community and client needs, including "Celebrate with Collections! Utilizing Collections in Your Community's Anniversary Celebration" and "COVID-19 and Collections Care." In 2021, Stephanie served as the project manager and lead instructor for a four-month emergency preparedness course for California cultural heritage organizations. She currently represents NEDCC on the COSTEP MA Executive Committee and serves as a Museum Assessment Program (MAP) Peer Reviewer for the American Alliance of Museums.

Stephanie has ten years of museum experience, and her past roles include working with contemporary artists and site-specific installations at Le Laboratoire Cambridge, craft objects and archives at the Fuller Craft Museum, and Armenian material culture at the Armenian Museum of America in Watertown. She earned a BA in Political Science from Boston University and a Master of Liberal Arts in Museum Studies from Harvard University Extension School.
Eli Boyne, Preservation Specialist
Email
From her office in New Orleans, Louisiana, Eli Boyne provides consultations, training programs, assessments, and disaster assistance to a variety of cultural heritage organizations nationwide with a focus on the Midwest and Southeast region of the United States. She has participated in general preservation assessments for large and small public libraries and a regional historical society, and is currently conducting a general preservation assessment for a community center archive and an assessment and half-day workshop for a regional media history foundation. She has co-presented and presented the webinars "Caring for Paper-Based Collections" and "Writing your Preservation Assistance Grant," and will be teaching the webinars "Digitization: Planning for Success," "Writing a Collection Management Policy," and "Creating Scrapbooks that Last" this spring. She will soon be participating in digital preservation assessments both for an international academic institution and a federally recognized tribal nation.
Eli has a combined 10 years of experience working in museums, archives, and libraries. She has managed the rare book collection at Tulane University, served as a conservation technician for the Stanford University Libraries, and has consulted with institutions in the Gulf South to manage and create their preservation programs. As part of the New Orleans Preservation Coalition, she has worked closely with preservation and emergency management professionals to create outreach and strategies for emergency preparedness and response. Eli earned an MA in Library Science from the University of Iowa and an MFA in Book Arts from the University of Iowa's Center for the Book.
Alison Fulmer, Preservation Specialist
Email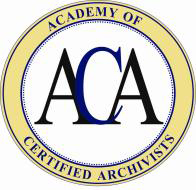 Alison Fulmer provides training programs, assessments, consultations, and disaster assistance to libraries, archives, museums, universities, and historical societies nationwide. Since joining Preservation Services in 2021, she has conducted general preservation assessments for five institutions, including a college archive, a historical society, a town clerk, and a public library's local history collection. In addition, she has assisted with a digital preservation assessment for a university library and a town-wide general preservation assessment. She has presented "Personal Digital Archiving", "Preserving Your Family Collections", and "Introduction to Audiovisual Preservation" training webinars; served as a teaching assistant for NEDCC's county-wide emergency preparedness course in California; and served as co-instructor for NEDCC's Preservation 101 web course.
Alison has eight years of archives experience, including work with the Boston Symphony Orchestra, the City of Somerville (MA), the Boston Carmelite Monastery, Chatham University, and the Pittsburgh Symphony Orchestra. Alison earned a BA in Archaeology and a BA in Anthropology from The George Washington University and an MLIS with a concentration in Archives and Information Science from the University of Pittsburgh. She is certified by the Academy of Certified Archivists.
Tara Puyat, Preservation Specialist
Email
From her office near Eugene, Oregon, Tara Puyat provides consultations, training programs, assessments, and disaster assistance to a variety of cultural heritage organizations nationwide, with a focus on the western United States. During 2022, Tara will present or co-present webinars on collections security, audiovisual collections, and renovation and moving projects as well as NEDCC's popular Preservation 101 web course. She is scheduled to conduct customized training sessions for the Seattle Heritage Emergency Response Network, and she will assist her colleagues with a number of preservation assessments.
Prior to her tenure at NEDCC, Tara worked or interned in museums with cultural and natural history collections in Oregon and Alaska and was a student employee in the Beach Conservation Lab of the University of Oregon Knight Library. She most recently served as Collections Manager at the Lane County History Museum in Eugene, OR, where her work included environmental monitoring, integrated pest management, cataloging, and artifact housing initiatives. Tara formerly volunteered with the Oregon Heritage MentorCorps, providing preservation advice to institutions throughout Oregon. She also has extensive experience as a math, science, and music teacher. Tara holds an MA in Preventive Conservation from Northumbria University in the UK as well as a Graduate Certificate in Museum Studies and an MA in Musicology from the University of Oregon. She has earned additional degrees in music performance and chemical engineering.
Kim O'Leary, Technology and Events Coordinator
Email
Kim O'Leary has worked for NEDCC's Preservation Services department for over 25 years. During this time, she has managed the logistics, registration, and on-site support for over 35 regional and national conferences, coordinated venues and registration for numerous workshop programs, and provided client support for webinar programs presented by NEDCC. Kim is responsible for executing an online shopping cart to facilitate registration and offer a positive user experience. She also plays an essential role in researching and implementing educational software, facilitating the maintenance of websites for NEDCC and dPlan, and providing access to free website resources, including NEDCC's preservation leaflets.
As the first responder for NEDCC's IT issues, Kim provides IT support to staff and clients, manages hardware and software inventories for the Center, and works with outside IT consultants to keep systems running smoothly.