Materials treated in the Paper Conservation Laboratory include:
Maps
Photographs
Drawings
Prints
Pastels
Documents
Architectural drawings
Blueprints

Asian Art Works including scrolls, screens,
and wood block prints
Parchment
Papyrus
Ephemera
Globes
Wallpaper
3-dimensional objects with paper components
Paper conservation treatment proposals are designed in consultation with the client. The choice of treatment depends not only on the condition of the artifact, but also on other factors such as its future use, storage or display conditions, aesthetic or historic content, predicted outcome of the treatment, and the client's budget.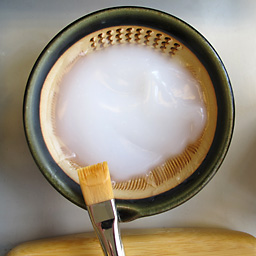 Common treatments for paper objects include: surface cleaning to reduce superficial dirt; removal of mold; elimination of self-adhesive tapes; separation from harmful mounts and laminations; consolidation of flaking or disintegrating media; aqueous treatment to reduce acidity, deterioration products, discoloration, and stains; alkalization to prevent future degradation; mending tears; filling areas of loss; and lining fragile  or fragmentary objects with Japanese paper.
Cosmetic treatments for works with aesthetic value may include: stain reduction, filling losses with matching paper, and inpainting (retouching) areas of image loss. These non-essential treatments are performed at the discretion of the client. Various rehousing options are available, including polyester film encapsulation and museum-quality mounting and matting. NEDCC offers custom archival-quality framing in new frames, or reframing in existing frames.

Photographs are taken before and after treatment, and occasionally during. This treatment documentation is provided to the client on a compact disk along with a full written report. These records are the property of the client and should be guarded as a permanent record.
For information on obtaining a conservation treatment proposal

Conservation Services for Cultural Institutions
Conservation Services for Private and Family Collectors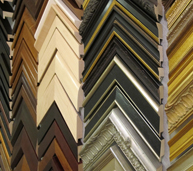 For information on shipping
Packing and shipping instructions are available here
questions?

E-mail Michael Lee,
Director of Paper and Photograph Conservation
(978) 470-1010, ext. 228